Home
We work for you at BKCU!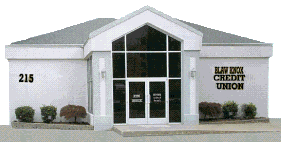 Now is the time to switch to eco-friendly e-statements!
During our promotional period every member that makes the switch from paper statements to e-statements will receive $5.00 into their savings account.
Why choose e-statements?
Email notification when a new statement is ready days before your paper statement is sent out.
Access past statements online 24/7
Helps the environment by printing statements only as needed.
It also benefits you, our member. The money we save on postage and paper goes directly back to our members in the form of product and service offerings, higher dividends and lower loan rates.
Promotion is for new e-statement sign-ups only now through September 1, 2015.
Ask our staff how to take advantage of this offer today!
BLAW KNOX CREDIT UNION WILL NEVER REQUEST ANY PERSONAL INFORMATION VIA AN E-MAIL MESSAGE, PHONE CALL OR TEXT.
Business hours: Monday - Friday 8:00 a.m.. to 4:30 p.m..