Home
We work for you at BKCU!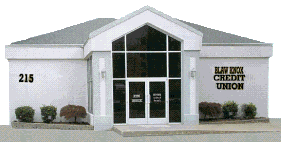 International Credit Union Day
October 15th
The credit union idea began more than 160 years ago with the simple idea that, by working together,people can improve their financial well-being. On October 15th BKCU will join with 56,000 credit unions around the world in celebration.
Come by the office for refreshments, special giveaways and to register for our drawing to win a deposit to your share account (one$50 & two $25 deposits) or other prizes that will be given away in honor of this special day!
BLAW KNOX CREDIT UNION WILL NEVER REQUEST ANY PERSONAL INFORMATION VIA AN E-MAIL MESSAGE, PHONE CALL OR TEXT.
Business hours: Monday - Friday 8:00 a.m.. to 4:30 p.m..