Home
Welcome to the new Blaw Knox Credit Union website! We are pleased you stopped by. Take some time to look around.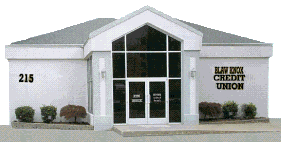 If you are a member, try your hand at our FREE online banking. You can review balances, history, or even transfer funds. Just use the online banking login box to the right to access your account.
As of August 23, 2012, members who log into their OLB account will be prompted to choose a new password. The new password will need to be at least eight characters and will require at least one each of the following: uppercase letter, lowercase letter, number, and special character. Also, members will be asked to answer new security questions. Please remember that both passwords and security question answers are case and space sensitive.
PERSONAL INFORMATION ALERT
BLAW KNOX CREDIT UNION WILL NEVER REQUEST ANY PERSONAL INFORMATION VIA AN E-MAIL MESSAGE, PHONE CALL OR TEXT.
Business hours: Monday - Friday 8:00 a.m. to 4:30 p.m.