Home
We work for you at BKCU!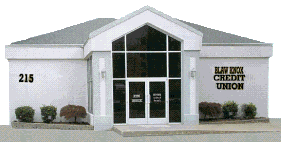 Sam's Club Memberships
A representative from Sam's Club will be available at the BKCU office on February 5, March 4, and April 8 from 2:30-4:30pm each day to open new Sam's Club memberships or renew memberships.
Special Sam's Club incentives will be given to each new or renewing membership.
Tax Refunds
Remember to have your income tax refunds directly deposited into your share account
at BKCU for quick and easy access!
BLAW KNOX CREDIT UNION WILL NEVER REQUEST ANY PERSONAL INFORMATION VIA AN E-MAIL MESSAGE, PHONE CALL OR TEXT.
Business hours: Monday - Friday 8:00 a.m.. to 4:30 p.m..