Home
We work for you at BKCU!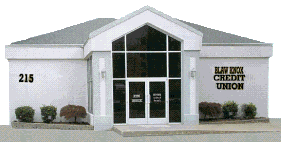 BKCU ANNUAL DINNER & MEETING
January 27, 2018, at the American Legion,
1903 Maple Street, in Mattoon. Doors will open at 5:00pm for social hour and registration. Dinner, catered by Niemerg's featuring their delicious fried chicken, will be served promptly at 6:00pm followed by the meeting and door prizes.
Members planing to attend, please make your reservation plus $8 per person for the dinner to the Credit Union office by Januarry 19th .Think warm and hope to see you there!
Dates to Remember
BKCU will be closed the following days
January 15 -- Martin Luther King, Jr. Day
February 19 -- Presidents' Day
March 30 -- Good Friday
Mark your calendars now for the Annual Meeting and Dinner on January 27, 2018!
Introducing My Mobile Money Access, a new app offered by Blaw Knox Credit Union
to help you control and monitor card usage anywhere, anytime using your mobile phone.
With My Mobile Money Access you can protect your card from fraud by setting alerts and controls to determine how your card can be used.
And, if you misplace your card, you can use the app to turn it off . . . and then turn it back on when you find it!
See one of our Member Service Representatives for details.