Home
We work for you at BKCU!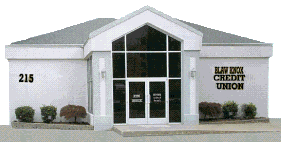 Direct Deposit your Tax Refunds!
Remember to have your income tax refunds direct deposited into your share account at BKCU for quick and easy access!
Scholarship Opportunity for Members
The application for the R. W. Boyle Chapter of Credit Unions scholarship is now available in the office. The applicant must have been a member of our credit union for six months to apply. The dealine to apply is April 13, 2018.
The application for the Nancy Landon scholarship is also available in the office. You must be a member of the Blaw Knox Credit Union for at least one year prior to award of scholarship. A parent's membership is not adequate. You must be a full-time (12 hours or more per semester) student at an institute of higher learning. Completed form must be turned in to the Blaw Knox Credit Union office by 4:30 p.m.., May 4,2018.
Dates to Remember
BKCU will be closed the following days
March 30 -- Good Friday
July 4 -- Fourth of July
Introducing My Mobile Money Access, a new app offered by Blaw Knox Credit Union
to help you control and monitor card usage anywhere, anytime using your mobile phone.
With My Mobile Money Access you can protect your card from fraud by setting alerts and controls to determine how your card can be used.
And, if you misplace your card, you can use the app to turn it off . . . and then turn it back on when you find it!
See one of our Member Service Representatives for details.