Home
We work for you at BKCU!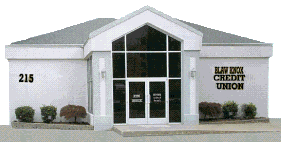 Do you have a Debit Card?
If not, stop by the office and find out how our MasterCard debit cards offer a convenient and safe way for you to access your funds at BKCU, especially when our office is closed. The debit cards can be used surcharge free at any US Bank ATM or any establishment that accepts MasterCard debit cards. It is simple to request one! Stop by the office to fill out the application!
Now Offering Extended Warranties
Blaw Knox Credit Union is now offering extended warranties on any of your vehicles, whether they are financed through us, financed through another financial institution or you own them outright! Call the office for more information!
Introducing My Mobile Money Access, a new app offered by Blaw Knox Credit Union
to help you control and monitor card usage anywhere, anytime using your mobile phone.
With My Mobile Money Access you can protect your card from fraud by setting alerts and controls to determine how your card can be used.
And, if you misplace your card, you can use the app to turn it off . . . and then turn it back on when you find it!
See one of our Member Service Representatives for details.