Home
We work for you at BKCU!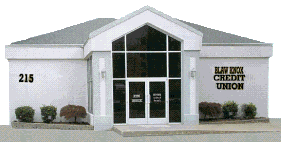 Celebrating NCUA Youth Month in April!
What kind of saver is your child? Every saver is unique, but those who save regularly developed the habit early in life. By helping your child give a hoot about saving now, you will help them soar when they are older. In recognition of National Credit Union Youth Month, BKCU is offering a number of ways in which you can promote saving with your youth:
During the month of April, each eligible youth under 18, who either opens a new share account with a deposit of $25 or deposits $25 in their existing share account, will be entered into a drawing for a $25 deposit into their BKCU share account. Two winners will be drawn. Also, BKCU will deposit the first $5 into all new accounts.
In addition, any youth under 18 may enter a drawing to win a cash Grand Prize sponsored by the Credit Union National Association (CUNA).
BKCU youth members are encouraged to enter the "Give a Hoot About Saving" coloring contest. One winner in each age category, ages 0-4 years, ages 5-8 years, and ages 9-12 years, will receive a $15 deposit into their BKCU share account. Entry forms are available in the office and are due back by May 5th.