Home
We work for you at BKCU!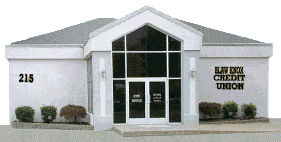 BKCU Annual Dinner & Meeting
Find your pot of gold at the end of the rainbow at Blaw Knox Credit Union! Members and their guests are encouraged to attend the Annual Blaw Knox Credit Union Dinner and Meeting! It will be held Saturday, January 26, 2019, at the American Legion in Mattoon. Doors will open at 5:00pm for social hour and registration with dinner, catered by Niemerg's, served promptly at 6:00pm follwed by the meeting and door prizes. If you plan to attend, please make your reservation and buy your dinner ticket for $8 at the BKCU office by January 18th. If you cannot attend, please sign and return your proxy by January 18th.
Hope that you will be able to attend!
Dates to Remember
BKCU will be closed the following days
January 21 -- Martin Luther King, Jr. Day
February 18 -- Presidents' Day
Christmas Club News!
Want a great way to avoid holiday stress this year? Open your 2019 Christmas Club at BKCU! The Christmas Club is paying a dividend of 1.25%. All deposits must remain in the account until November 1, 2019. The last day to open a Christmas Club is January 31st.
Direct Deposit your Tax Refunds!
Want quick and easy access to your tax refund? Have it direct deposited into your share account here at Blaw Knox Credit Union!
Introducing My Mobile Money Access, a new app offered by Blaw Knox Credit Union
to help you control and monitor card usage anywhere, anytime using your mobile phone.
With My Mobile Money Access, you can protect your card from fraud by setting alerts and controls to determine how your card can be used.
And, if you misplace your card, you can use the app to turn it off . . . and then turn it back on when you find it!
See one of our Member Service Representatives for details.