Home
We work for you at BKCU!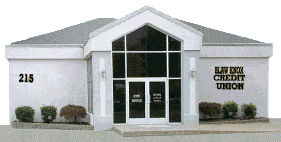 HOLIDAY SKIP-A-PAYMENT
Let BKCU help with your Christmas shopping or end-of-the-year expenses with Holiday Skip-A-Payment! For a fee of $25, members in good standing who meet the qualifications may opt to skip their December loan payment. An application must be processed. Call or stop by the office for all the details.
CHRISTMAS CLUBS
Christmas Club checks will be mailed on November 1st. After the checks have been sent, you may begin depositing into your Christmas Club again for next year. The interest rate will be 2%. The last date to open a new Christmas Club will be January 31, 2023
GO GREEN!
Switch to e-statements from paper statements and
receive a $5.00 deposit into your share account! Signup today!
FREE CREDIT REPORT
As a consumer, you are entitled to one free credit report annually from each of the three main credit reporting agencies-Experian, Equifax and TransUnion. Just visit www.annualcreditreport.com to request your free reports.
BKCU will be closed the following days
December 23rd & 26th - Christmas Holiday
December 30th & January 2nd - New Years Holiday
Blaw Knox Credit Union is proud to still be recognized as a 5-Star Superior Credit Union by Bauer Financial, Inc., of Coral Gables, Florida, the nation's leading bank and credit union rating and research firm.