Home
We work for you at BKCU!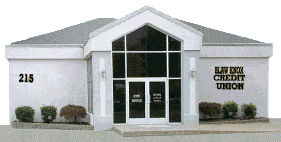 Summer Skip-A-Payment!
Whether it be a memorable family vacation, a landscaping project or any other special summer plans, let BKCU be of help to you! The Summer Skip-A-Pay program is once again being offered. For a fee of $25, members in good standing who meet the qualifications may opt to skip their July loan payment. An application must be processed. Call or stop by the office for all the details.
Balance Transfer Loans!
Are you paying HIGH interest on your vehicle loan? Check out a balance transfer loan with BKCU! We offer lower rates than banks plus you have the added convenience of keeping your loan local! Give us a call to discuss your situation today!
Holiday World Discounts
BKCU members can conveniently purchase Holiday World in Santa Claus, Indiana discount tickets online! Simply click on the Links tab on this website to find the link to the Holiday World website. To be able to place an order and print your tickets, you will need to contact our office for the username and password. Have a wonderful summer!
My Mobile Money Access, an app offered by Blaw Knox Credit Union
to help you control and monitor card usage anywhere, anytime using your mobile phone.
With My Mobile Money Access, you can protect your card from fraud by setting alerts and controls to determine how your card can be used.
And, if you misplace your card, you can use the app to turn it off . . . and then turn it back on when you find it!
See one of our Member Service Representatives for details.