Home
We work for you at BKCU!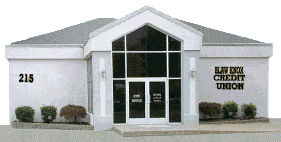 INTERNATIONAL CREDIT UNION DAY
"Empower Your Financial Future
with a Credit Union"
On the path to financial well-being, you may need help along the way. Someone to lift you up over the bumps in the road as you reach high to fulfill your financial goals.
Know that your credit union is always at your side
helping you and your financial future.
Please join us this October 20th in celebrating with refreshments, give aways and drawings for prizes in honor of this special day.
CHRISTMAS CLUBS
Christmas Club checks will be mailed on November 1st. After the checks have been sent, you may begin depositing into your Christmas Club again for next year. The interest rate will be 2%. The last date to open a new Christmas Club will be January 31, 2023
GO GREEN!
Switch to e-statements from paper statements and
receive a $5.00 deposit into your share account! Signup today!
FREE CREDIT REPORT
As a consumer, you are entitled to one free credit report annually from each of the three main credit reporting agencies-Experian, Equifax and TransUnion. Just visit www.annualcreditreport.com to request your free reports.
BKCU will be closed the following days
October 10th - Columbus Day
November 24th & 25th - Thanksgiving