Home
We work for you at BKCU!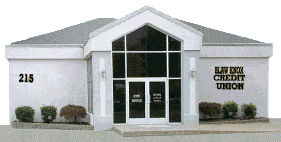 HOLIDAY WORLD DISCOUNT
Online discounts to Holiday World in Santa Claus, Indiana, are available to BKCU members. The link to the website for Holiday World can be given along with the username and password to purchase and print tickets. Call the office for details.
GO GREEN!
Switch to e-statements from paper statements and receive a $5.00 deposit into your share account. Signup with online banking or call the office.
MEMBERSHIP ACTIVITY
Keep your account active by depositing or withdrawing funds to avoid dormant fees. The State of Illinois Unclaimed Property Act states accounts without any owner activity for a 3-year period must be turned over to the State Treasurers Office.
FREE CREDIT REPORT
As a consumer, you are entitled to one free credit report annually from each of the three main credit reporting agencies-Experian, Equifax and TransUnion. Just visit www.annualcreditreport.com to request your free reports.
BKCU will be closed
October 9th - Columbus Day
Blaw Knox Credit Union is proud to still be recognized as a 5-Star Superior Credit Union by Bauer Financial, Inc., of Coral Gables, Florida, the nation's leading bank and credit union rating and research firm.