Home
We work for you at BKCU!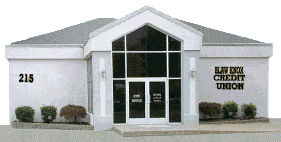 Need a Holiday Loan?
Get up to $2,000.00 in minutes with a BKCU
Line of Credit! Call Theresa for details.
Holiday Skip-A-Payment is almost here!
The holidays are coming quickly, and Santa and his elves are skipping with Holiday Joy over Blaw Knox Credit Union's Holiday Skip-A-Pay! For a fee of $25, members in good standing who meet the qualifications may opt to skip their December loan payment. An application must be processed. Call or stop by the office for all the details.
Dates to Remember
BKCU will be closed the following days
December 24 & 25 -- Christmas
December 31 -- New Year's Eve
January 1 -- New Year's Day
Mark your calendars now for the Annual Meeting and Dinner on January 26, 2019!
Introducing My Mobile Money Access, a new app offered by Blaw Knox Credit Union
to help you control and monitor card usage anywhere, anytime using your mobile phone.
With My Mobile Money Access, you can protect your card from fraud by setting alerts and controls to determine how your card can be used.
And, if you misplace your card, you can use the app to turn it off . . . and then turn it back on when you find it!
See one of our Member Service Representatives for details.