Home
We work for you at BKCU!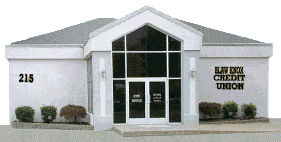 WELCOME CHI OVERHEAD DOORS
BKCU is happy to welcome CHI Overhead Doors to our credit union family. Located in Arthur IL, CHI has been in business for twenty-six years and employs over 800 employees
Dates to Remember
BKCU will be closed the following days
September 2nd -- Labor Day
Holiday World Discounts
BKCU members can conveniently purchase Holiday World in Santa Claus, Indiana discount tickets online! Simply click on the Links tab on this website to find the link to the Holiday World website. To be able to place an order and print your tickets, you will need to contact our office for the username and password. Have a wonderful summer!
My Mobile Money Access
, an app offered by Blaw Knox Credit Union
to help you control and monitor card usage anywhere, anytime using your mobile phone.
With My Mobile Money Access, you can protect your card from fraud by setting alerts and controls to determine how your card can be used.
And, if you misplace your card, you can use the app to turn it off . . . and then turn it back on when you find it!
See one of our Member Service Representatives for details.