Home
We work for you at BKCU!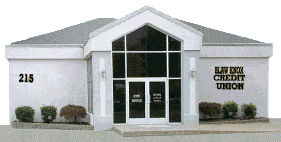 Fall Loan Special
Changing foliage, the scent of pumpkin spice and fantastic auto loan savings at BKCU! Come in for our "Fall into Savings" Auto Loan Special and get a superb deal on your new loan or refinance an existing loan from another lender. Rates starting as low as 1.75% APR* on new and 2.25% APR* on used autos!
APR*=Annual Percentage Rate. Rates and terms may vary depending upon credit qualifications. Restrictions may apply.
Christmas Club
Looking for a way to stress less over the holidays next year?
Open your 2022 Christmas Club at BKCU!
All deposits must remain in the account until November 1,2022, at which time the balance of the account will be paid.
The last date to open a new Christmas Club will be January 31, 2022, so open yours today!
.
BKCU will be closed the following days
December 24th - Christmas Eve
December 31st - New Years Eve