Home
We work for you at BKCU!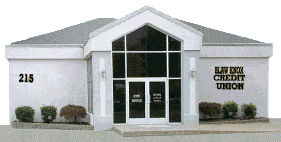 We continue to actively monitor the developments with the Coronavirus through CDC and local health officials. Our main priority is the health, safety, and well-being of our employees and members. Blaw Knox Credit Unions office is open with our normal business hours.Our lobby hours are by appointment only. As always you can access your account from home 24/7, using online banking and our mobile app to check balances and transfer funds to your debit account.
In an effort to reduce financial strain on our members during the COVID-19 pandemic, Blaw Knox Credit Union is offering a Hardship Loan Skip with no fee to each member.
For more information or to sign up please contact the office at 217-235-0698.
Sam's Club
The April 24th event has be canceled for Sam's Club.
Scholarship Opportunities
Blaw Knox Credit Union offers two scholarship opportunities to its members. The 21th Annual Nancy Landon Scholarship and the R. W. Boyle Chapter of Credit Unions Scholarship application forms are now available in the office. Deadlines are April 13th for the R. W. Boyle Scholarship and May 9th for the Nancy Landon Scholarship. To be eligible to apply, one must have been a BKCU member for six months and for one year, respectively.
Think Spring!
Hop on in for our Spring Auto Loan Special and get an "Easy, Breezy" deal on your new loan, or refinance an existing loan from another lender.
Rates starting as low as 3.00% APR* on new and 3.50% APR* on used autos!
Stop in to apply or apply online today!
APR*+Annual Percentage Rate. Rates and terms may vary depending upon credit qualifications. Restrictions may apply. Contact BKCU for more information and loan applications. Other rates and terms are available.
Dates to Remember
BKCU will be closed the following days
April 10, 2020 Good Friday
May 25, 2020 Memorial Day