Home
We work for you at BKCU!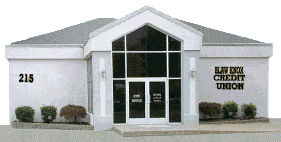 Summer Fun Starts at Your Credit Union!
Looking for a new boat, a camper, or a car or a truck to tow that camper or boat?
We have you covered with a BKCU Summer Loan Special.
Rates starting as low as 1.75% APR* on new and 2.25% APR* on used.
Contact BKCU for more information and loan applications.
APR*+= Annual Percentage Rate. Rates and terms may vary depending upon credit qualifications.Restrictions may apply. Other rates and terms are available.
SUMMER SKIP-A-PAYMENT
Planning a special summer project or a memorable family vacation? Whatever your plans may be, BKCU can help you find some extra summer cash with the Summer Skip-A-Payment program. For a fee of $25, members in good standing who meet the qualifications may opt to skip their July loan payment. An application must be processed. Call or stop by the office for all the details.
Holiday World Discounts
BKCU members can conveniently purchase Holiday World in Santa Claus, Indiana discount tickets online!
To be able to place an order and print your tickets contact the BKCU office. We can provide the link, username and password to purchase and print tickets.
Dates to Remember
BKCU will be closed the following days
September 6th - Labor Day
October 11th - Columbus Day