Home
We work for you at BKCU!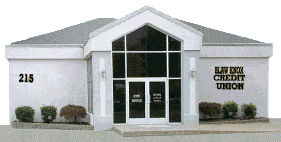 BKCU LOBBY IS OPEN !
We are taking the necessary precautions to ensure employee and members well-being, as we continue to practice appropriate social distancing measures.
DO NOT ENTER THE CREDIT UNION if you are experiencing any of the following.
Fever - Cough - Shortness of breath - Other cold or flu-like symptoms
TAX REFUNDS
Remember to have your income tax refunds direct deposited into your share account at BKCU for quick and easy access!
BKCU ANNUAL MEETING
So many traditions have been altered this year due to the Covid-19 pandemic. Our Annual Meeting & Dinner has been affected as well. Due to social distancing and prohibited large gatherings the Board of Directors asked the Illinois Department of Financial & Professional Regulations for an extension through June 30,2021 to conduct our Annual Meeting. We are looking into options to hold our meeting in the safest way possible.
We will keep you informed.
Stay Safe.
Dates to Remember
BKCU will be closed the following days