Home
We work for you at BKCU!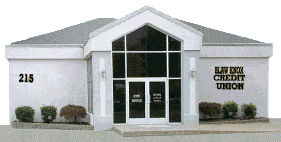 BKCU lobby is open to its members.
We are taking the necessary precautions to ensure employee and members well-being, as we continue to practice appropriate social distancing measures.
DO NOT ENTER THE CREDIT UNION is you are experiencing any of the following.
Fever - Cough - Shortness of breath - Other cold or flu-like symptoms
Summer's Loan Special
Looking for a new or used vehicle? Wanting to refinance your
existing vehicle loan from another lender for a better interest rate?
Rates starting as low as 2.75% APR* on new and 3.25% APR* on used autos
Give us a call or apply online today!
APR*+Annual Percentage Rate. Rates and terms may vary depending upon credit qualifications. Restrictions may apply. Contact BKCU for more information and loan applications. Other rates and terms are available.
Holiday World & Splashin' Safari Ticket Discounts
Holiday World opens to the public and Fun Club members on June 17.
Splashin' Safari plans to open on July 4.
Tickets will only be sold online and not onsite.
Fun Club discounts for the admission tickets will be $1 off the online rate for Adults, Under 54" and Seniors (60+).
Logon information for your Fun Club website
Fun Club URL www.holidayworld.com/funclub
Contact BKCU'S office for username and password
The Covid 19 Corona virus has impacted many things in our lives, Holiday World is not an exception. Visit www.holidayworld.com for the latest updates and plans.
Dates to Remember
BKCU will be closed the following days
September 7, 2020 Labor Day
October 12, 2020 Columbus Day