Home
We work for you at BKCU!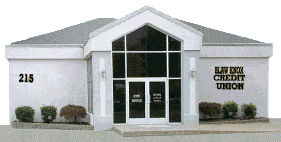 April is National Credit Union Youth Month
April 2019 is National Credit Union Youth Month
The Future is Yours: Picture it! Save for it! Share It!
To make dreams come true, it helps to have clear goals and save some money to make them happen. Inspire your child to save their money by opening an account for them at BKCU so they can enjoy the future they have been picturing! In recognition of National Credit Union Youth Month, BKCU is offering a number of ways in which you can promote saving with your youth.
During the month of April, each eligible youth under 18, who either opens a new share account with a deposit of $25 or deposits $25 in their existing share account, will be entered into a drawing for a $25 deposit into their BKCU share account. Two winners will be drawn. Also, BKCU will deposit the first $5 into all new acounts.
In addition, any youth under 18 may enter a drawing to win a cash Grand Prize sponsored by the Credit Union National Association (CUNA).
BKCU youth members are encouraged to enter "The Future is Yours" coloring contest. One winner in each category, ages 0-3 years, ages 4-6 years, and ages 7-9 years, will receive a $15 deposit into their BKCU share account. Entry forms are available in the office and are due back by May 10th.
BKCU will be closed the following day
April 19th -- Good Friday
Sam's Club Memberships
A representative from Sam's Club will be available at the BKCU office on April 26th from 2:30-4:30pm to open new Sam's Club memberships or renew memberships. Special Sam's Club incentives will be given to each new or renewing membership.
Scholarship Opportunity for Members
The 20th Annual Nancy Landon Scholarship application forms are now available in the office. Deadline is May10th for the Nancy Landon Scholarship. To be eligible to apply, one must have been a BKCU member for one year, respectively.
My Mobile Money Access, an app offered by Blaw Knox Credit Union
to help you control and monitor card usage anywhere, anytime using your mobile phone.
With My Mobile Money Access, you can protect your card from fraud by setting alerts and controls to determine how your card can be used.
And, if you misplace your card, you can use the app to turn it off . . . and then turn it back on when you find it!
See one of our Member Service Representatives for details.