Home
We work for you at BKCU!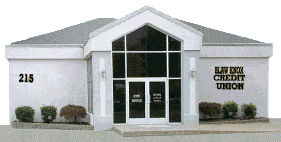 NATIONAL CREDIT UNION YOUTH MONTH
"Unleash the Power of Savings"
Join us this April as credit unions across the country encourage youth to start saving regularly.
During the month of April, each eligible youth under 18, who either opens a new share account with a deposit of $25 or deposits $25 in their existing share account in person, will be enter into a drawing for a $25 deposit into their BKCU share account. Four winners will be drawn. BKCU will deposit the first $5 into all new youth accounts. With each new account a BKCU piggy bank will also be given.
BKCU youth members are encouraged to enter "Unleash the Power of Savings" coloring contest. One winner in each category, ages 0-3 years, ages 4-6 years and ages 7-9 years, will receive a $20.00 deposit into their BKCU share account. Entry forms are available in the office and are due back by May 9th. Winners will be announced May 10th.
SCHOLARSHIP OPPORTUNITES
Blaw Knox Credit Union offers two scholarship opportunities to its members.
The 23nd Annual Nancy Landon Scholarship and the R. W. Boyle Chapter of Credit Unions Scholarship application forms are now available in the office. Deadlines are April 21st for the R. W. Boyle Scholarship and May 5th for the Nancy Landon Scholarship.
Qualifications for each vary.
MEMBERSHIP ACTIVITY
Keep your account active by depositing or withdrawing funds to avoid dormant fees. The State of Illinois Unclaimed Property Act states accounts without any owner activity for a 3-year period must be turned over to the State Treasurers Office.
FREE CREDIT REPORT
As a consumer, you are entitled to one free credit report annually from each of the three main credit reporting agencies-Experian, Equifax and TransUnion. Just visit www.annualcreditreport.com to request your free reports.
BKCU will be closed the following days
April 7th - Good Friday
May 29th - Memorial Day
June 19th - Juneteenth
Blaw Knox Credit Union is proud to still be recognized as a 5-Star Superior Credit Union by Bauer Financial, Inc., of Coral Gables, Florida, the nation's leading bank and credit union rating and research firm.