Home
We work for you at BKCU!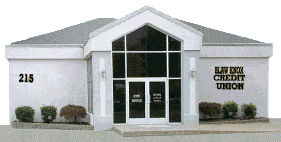 LOAN SPECIAL
Hop on in for our Spring Auto Loan Special and get an "Easy Breezy" deal on your new loan, or refinance an existing loan from another lender.
Rates starting as low as 1.99% APR* on new and 2.5% APR* on used autos.
Restrictions may apply. APR*= Annual Percentage Rate. Rates and terms may vary depending on credit qualifications.
Contact BKCU for more information and loan applications.
SCHOLARSHIP OPPORTUNITIES
Blaw Knox Credit Union offers two scholarship opportunities to its members. The 22nd Annual Nancy Landon Scholarship and the R. W. Boyle Chapter of Credit Unions Scholarship application forms are now available in the office. Deadlines are April 30th for the R. W. Boyle Scholarship and May 11th for the Nancy Landon Scholarship. To be eligible to apply, one must have been a BKCU member for six months and for one year, respectively.
HOLIDAY WORLD DISCOUNT
BKCU members can conveniently purchase Holiday World in Santa Claus, Indiana discount tickets online!
To be able to place an order and print your tickets contact the BKCU office. We can provide the link, username and password to purchase and print tickets.
Dates to Remember
BKCU will be closed the following days
May 31th - Memorial Day
We are taking the necessary precautions to ensure employee and members well-being, as we continue to practice appropriate social distancing measures.
DO NOT ENTER THE CREDIT UNION if you are experiencing any of the following.
Fever - Cough - Shortness of breath - Other cold or flu-like symptoms