Home
We work for you at BKCU!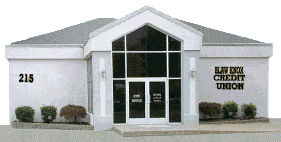 Dates to Remember
BKCU will be closed the following day
February 18 -- Presidents' Day
Sam's Club Memberships
A representative from Sam's Club will be available at the BKCU office on February 22nd, March 22nd and April 26th from 2:30-4:30pm each day to open new Sam's Club memberships or renew memberships. Special Sam's Club incentives will be given to each new or renewing membership.
Direct Deposit your Tax Refunds!
Want quick and easy access to your tax refund? Have it direct deposited into your share account here at Blaw Knox Credit Union!
Introducing My Mobile Money Access, a new app offered by Blaw Knox Credit Union
to help you control and monitor card usage anywhere, anytime using your mobile phone.
With My Mobile Money Access, you can protect your card from fraud by setting alerts and controls to determine how your card can be used.
And, if you misplace your card, you can use the app to turn it off . . . and then turn it back on when you find it!
See one of our Member Service Representatives for details.